iPhone 6 Plus
iSight Camera Replacement Program for iPhone 6 Plus
Apple has determined that, in a small percentage of iPhone 6 Plus devices, the iSight camera has a component that may fail causing your photos to look blurry. The affected units fall into a limited serial number range and were sold primarily between September 2014 and January 2015.
If your iPhone 6 Plus is producing blurry photos and falls into the eligible serial number range, Apple will replace your device's iSight camera, free of charge.
The iSight camera is located on the back of your iPhone 6 Plus: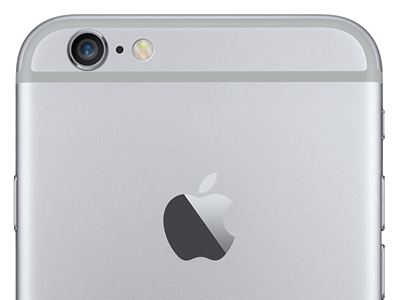 Eligibility
If your iPhone 6 Plus is in working order and exhibits the symptom described above, use the serial number checker below to see if it is eligible for this program. This program only applies to iPhone 6 Plus.
www.apple.com/sg/support/iphone6plus-isightcamera
Replacement process
A.LAB supports the iSight camera replacement program strictly by appointment.
Your iPhone will be examined prior to any service to verify that it is eligible for this program and in working order.
Note: If your iPhone 6 Plus has any damage such as a cracked screen which impairs the camera replacement, that issue will need to be resolved prior to service. In some cases, there may be a cost associated with the repair.
Prepare your iPhone 6 Plus for service
To prepare your iPhone 6 Plus for the replacement process, please back up your data to iTunes or iCloud, and remove any case or cover.
Additional information
Apple may restrict or limit repair to the original country of purchase.
This worldwide Apple program doesn't extend the standard warranty coverage of the iPhone 6 Plus.
The program covers affected iPhone 6 Plus iSight cameras for 3 years after the first retail sale of the unit.
Book your appointment if you have verified your eligibility at the Apple public website.
Information as of 22 August 2015